Tagging files, folders, or tasks
Navigate to and select the file(s), folder(s) or task(s) that you wish to tag.
Tag the item by clicking on the empty circle next to the tag. This creates a direct tag.




When you tag a folder, all items within that folder become indirectly tagged to that tag. In the example below, the folder "Market research" is directly tagged to Planning, but because it is also a subfolder of "Project A" (which is tagged to Projects ▶ A), it will also be indirectly tagged to Projects ▶ A.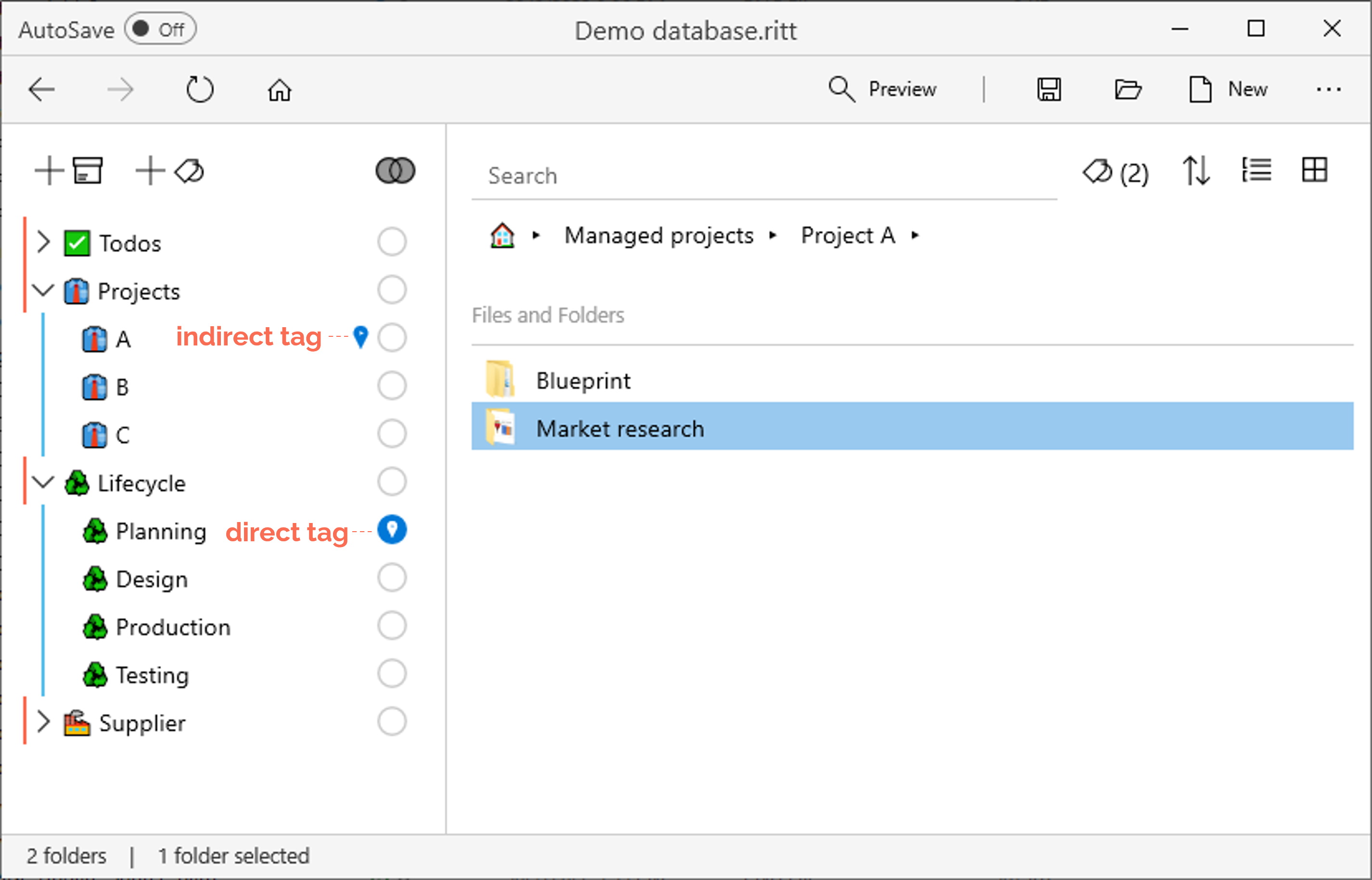 ---