The Graph Visualization
v1.2
Here's a really cool way to look at your data (folders, files, tags, tasks).
Click on the Graph visualizationbutton on the top banner to open the graph visualization window.
Use the mouse scroll wheel to zoom in and out.
Click on a node (item) to see its connections to other items and/or tags. This will also navigate to the item in Ritt.
You can drag nodes around, explore the different connections within your folder and tag structure. Have fun!
Here's Xiaoye (our founder)'s graph!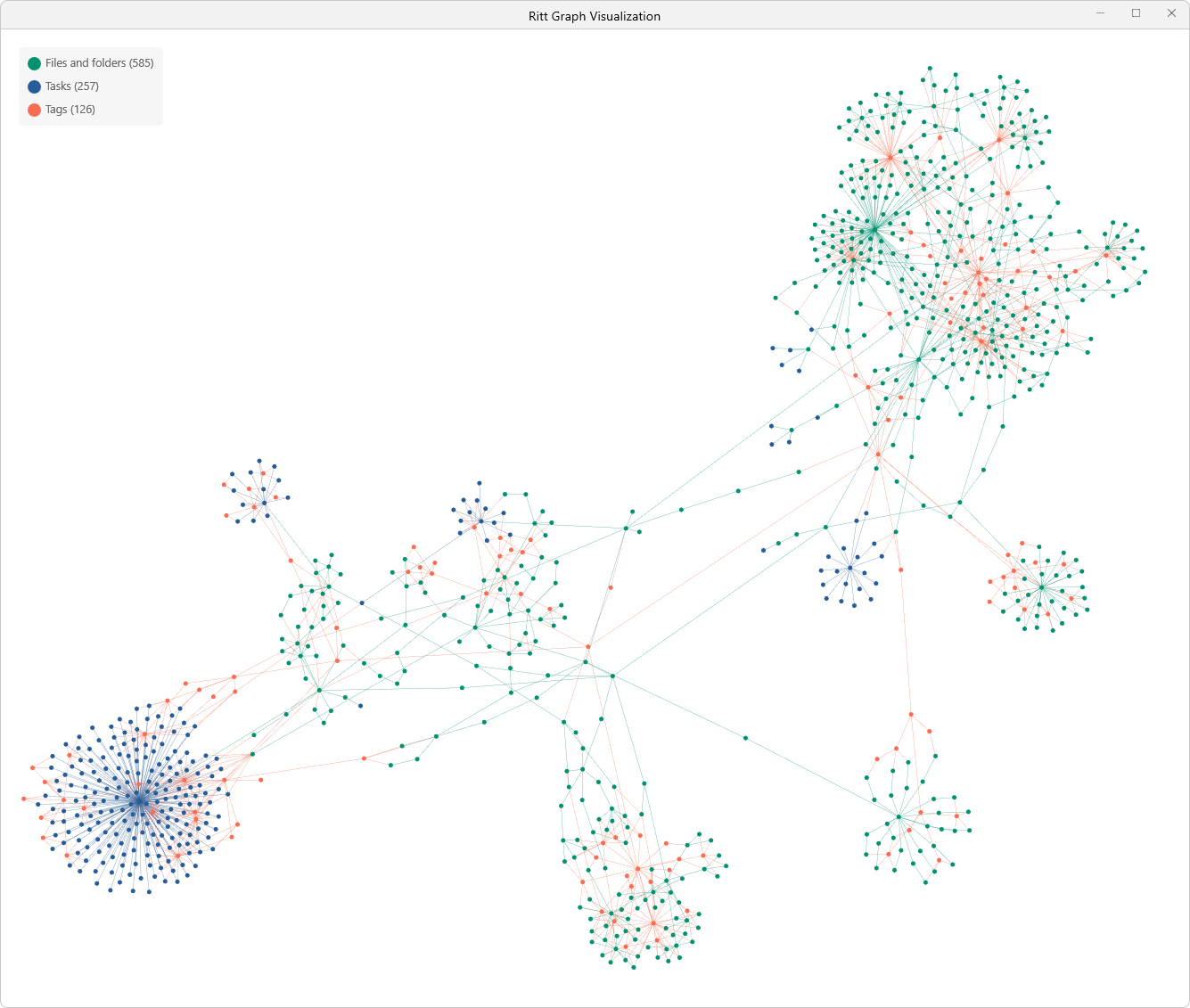 ---